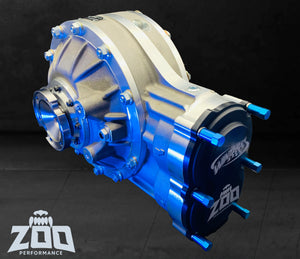 OUR DIFFS COME WITH EVERY POSSIBLE UPGRADE AVAILABLE FROM WINTERS!
10"
35 spline
6 Bolt rear performance cover
Blue anodized nuts
Output Flg installed, 930 Porsche
1350 series Yoke installed
Flanged, pinion
Ring Gear bolts / washer are all (ARP ITEMS)
All diffs come standard with QC gear set 8501 4.
12L 4.12H"
Any additional gears are supplied at an extra cost

Recommended Oil:

Base Oil:

 

Full Synthetic
Viscosity:

 

80W-140

* Any warranty claims will be processed and assessed as per the manufacturers policy.